A Really British Guide to English
Explore more online courses
The Ultimate British Pronunciation Online Course

Our signature pronunciation course teaches you everything you need to become proficient at communicating in English. Follow this step-by-step course as we help you master all the sounds of British English, connected speech, stress & intonation and so much more. 

The Ultimate British Pronunciation Online Course

30 Days to Better English Online Course

Our 30-day course focuses on teaching you natural everyday English for real situations. From work meetings to first dates...we've got you covered.Learn practical English phrases and supercharge your pronunciation with Teacher Tom.

30 Days to Better English Online Course
A Really British Guide to Business English
A Really British Guide to Business English is a comprehensive digital book designed to help English learners thrive in the workplace. It's filled with modern business English vocabulary, cultural tips on working in the UK and practical mini-lessons, making it the perfect book for business professionals and language learners alike. There is also an accompanying audio guide for all 555 words and phrases. 
Regular price

Sale price

$22.00 USD

Unit price

per

Regular price

Sale price

$26.00 USD

Unit price

per
Private Consultations with Teacher Tom
Private One-to-One Class

Work with Teacher Tom in your own private one-to-one class and receive the expert help you need to improve your English.

Teacher Tom will tailor the classes to suit your needs: whether that's vocabulary, grammar, speaking, pronunciation, listening, culture etc. All levels of English welcome.

Find out more

Pronunciation Consultation with English expert Teacher Tom

Are you struggling with your English pronunciation? Don't worry, you are not the only one. Speaking English is hard! What you need is an expert to guide you to fluency and that's why Teacher Tom is here to help…

Find out more
Download your free '101 British English Words To Speak Like a Local' digital book. It's full of authentic words and phrases Brits love using and soon you will too!

DOWNLOAD YOUR FREE DIGITAL BOOK

We have over 250+ English videos on YouTube. So whether you want to learn about grammar, pronunciation or British slang we've got something for you.

WATCH OUR YOUTUBE VIDEOS

Join our Instagram community where we post videos, quizzes, fun Insta stories and behind the scenes content every day of the week.

FOLLOW US ON INSTAGRAM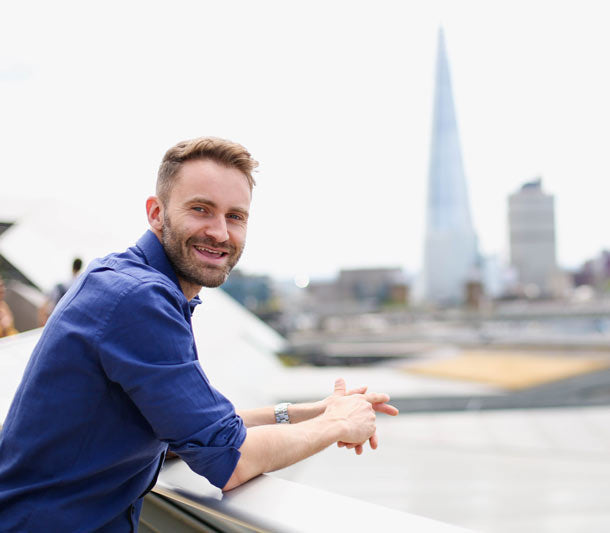 About Tom
Tom started Eat Sleep Dream English in 2016 with the aim of taking his passion for teaching to a global audience. He wanted students around the world to learn fresh modern British English, the language that's actually used in the streets, offices, and homes of the UK. Tom has been a teacher for 13 years, working in Spain, Argentina, Hong Kong, and his home city of London. Through YouTube, his classroom has now grown to millions of students around the world.